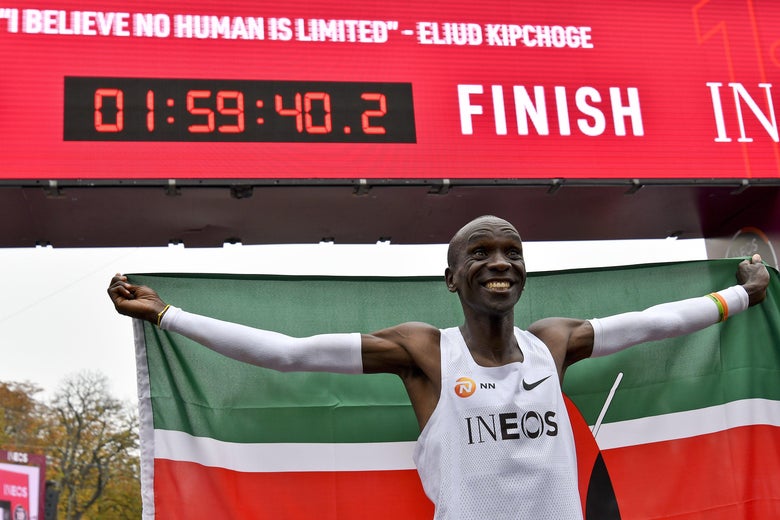 "I don't know where the limits are, but I would like to go there."
~Eliud Kipchoge
Marathon WR holder, First sub-2-hour marathoner
It has been a long time preparing for Baystate Marathon in Lowell, MA. I felt in love with BAE from the moment I knew of its existence. I dreamt of racing it, feeling the cool brisk air of this picturesque-cozy town of Lowell, MA, and crossing the finish line with the biggest smile I could possibly give. I was in love with it. I would do anything to make this dream come true.
I was preparing to race BAE in 2018. But training got derailed due to a tibia stress fracture. I was devastated, of course. But the temporary setback only fueled the fire inside. I learned so much about myself and about running. I value running more than ever before and my WHY is more meaningful than any race or medal. Nevertheless, I will push myself with care.
After 12 weeks of rehab, I started working with Ame For It run coach Dave Ames. Dave is a phenomenal coach. Because of him, I had the best workouts I ever dreamt of, hit paces I thought it was never possible, became ballzy enough to race in the middle of marathon training, trained the entire summer hitting the pavement under extreme heat and humidity levels, and I felt the thrill of earning AGs awards. My training was on point, and most importantly, my mental game has transformed tremendously. I knew I had the fire in me, but it was Dave who added wood to the fire.
My mindset was ready for BAE, my body was gearing up and adapting well to training. I had outside motivational energy that I like to tap-in but don't necessarily depend on it. The reason is because I believe it is important to have my own WHY.  As much as I prepared my body for BAE, I invested just as much, if not more, in mental fitness. I listened to podcast, audiobooks, watched races, practiced visualization, meditation, yoga, and worked with a sports psychologist Adrienne Langelier – a contributor to Kara Goucher's book Strong and sports psychologist to many other Olympic athletes.
Listening to audiobook Atomic Habits by James Clear (a must if you ask me), he said: "We imitate the habits of three groups in particular: The close. The many. The powerful.". This is exactly one of the main components of my mental training and one that made the biggest difference on whether I was mentally ready for BAE or not.
In my sport, one of the athletes I look up to is Eliud Kipchoge. Eliud is the whole package in the sport of running and in my opinion, on the realm of sports and life. Period. He is the zen master of running and living. He is the world record holder in the marathon set in the Berlin 2018 at 2:01:39. He is also the first man to ever run a marathon under two hours with a time of 1:59:40 a pace of 4:34 per mile. It is beyond incredible and hard to comprehend how this is even possible. Eliud accomplished this challenge on October 12. It was a week before my race day. In my heart, I felt that I was training with Eliud. The time frame could not had been more perfect, and as James Clear mentioned, I imitated Eliud. I imitated his mannerism, his attitude towards life and training, his body language and calmness on the face of such pressure.
Every run and every workout were a mental challenge which I had to bring a different mental attitude every single time. However, the bottom line of every run and workout was to do the best I could for that workout or run on that specific day. The process was about eliminating distractions and learning how to handle them. That was the epitome of my mental fitness – one that separated a breakthrough from a breakdown.
As the law of gravity does not lie, everything that goes up must come down at some point. I felt riding the high for a great portion of my training. My mentality was dealing with the problem when the problem happens but doing the best to prevent such by paying close attention to my body's recovery turnover. I raised a concern that a 50-miler week after racing Craft Classic Atlanta half was pushing my limits. I was naive enough to allow the ego to take control on that choice, doubted my intuition and disrespected running. I proceeded with training focusing on a run at a time as I preached throughout this training cycle. All the miles were easy miles up to Saturday's freakin 22 miler.  Let me be clear that it was not "just" a 22 miler. It was a 6-mile warm up and 16 at MRP to close the week at 50; something I had never done it before. EVER.
It got it done and I paid the price. I proceeded with intense recovery, taper week (which was a joke!) and upkeep runs while paying close attention to how my body felt; needless to say, horrible.  As intuitively as I am, I should had known better that my left quad – the one that literally spoke to me during that massive downhill at mile 11 of Craft Classic Atlanta, was the one that would get angry.
My attitude and mental fortitude towards running and training cycle has been to focus on the positive, be mindful of potential problems AND eliminate drama. I hate drama just as much as I hate laziness. Instead, I worked with the problem I was facing with only 20 days to go to Baystate. I can never thank my husband enough, who is a sports massage therapist specializing in Muscle Release Technique and Active Isolated Stretching, for bringing me back to health as fast as it was possible in such short time. Of all the recovery methods I did (cupping, tens units, stretch, ice bath, Epson salt bath, physical therapy and ibuprofens) my husband's WORK was what allowed me to run Baystate.
I don't think there is anything worse than toeing line knowing that your leg might not hold up and having  to consider to the possibility of earning a DNF. My legs would either cooperate or breakdown BUT mentally I was ready for either scenario. I know better that as an athlete my attention must go to focusing my energy on a positive outcome. That was all I had in mind. ONE. DAY. AT. A. TIME. ONE. MILE. AT. A. TIME.
The morning of October 20th was magical. It was 36 degrees, sunny, no wind, no humidity just a beautiful day to run or race. Although in my case the opportunity turned out to run and race if my leg permitted. I remembered crossing the start line with a big smile already. It was surreal to be there and feel the entire Universe's energy coming together for this moment for me.
In my mind, I had all figured out to as much perfection as I could. I coated my skin with Vaseline to protect me from the environment and keep me warm. I wore shorts, a singlet, arm sleeves, gloves, headband, a throw away hoodie and my #badass attitude sunglass. I didn't throw away my hoodie until the halfway marker. My pre-race nutrition was on point with extra servings of mash potatoes, oatmeal, bread, a donut, and fruits. I fueled on Maurteen 320, Gel 100 and Caf Gel 100.
I was lucky enough that my husband was able to cheer me on and provide me with my bottles at miles 3, 13 and 22. I used my energy well and was being patient with the process. There were a few miles that my legs wanted to pick up the pace to the high 8's but could not sustained. It was all about going by feel and let it happen. Entering miles 18 forward, I started to feel the heaviness of my legs. Trying to pick up pace was not possible; trying to maintain the 9's pace was becoming a challenge. At one point, I felt my legs wanting to buckle and I had to give in into walking. The monotony of the continuous movement of one foot in front of the other was getting exhausting and hard. I could see my goal of a sub-4 slipping away second by second. It was just another distraction which I needed to Recognize, Release, Refocus. (thanks to Adrienne for teaching how to work with distractions).
I continued to run and take some walk breaks along the way as I tried to speed up the process to see my hubby at mile 22 and get a spray of biofreeze. As I got near him, I cried and frantically yelled biofreeze as he desperately took it out of his backpack. I stopped and he sprayed it on my left hip/glute/back and quad area. I moved on forward and regained by #badass runner attitude for as long as I could disguise it.
I felt stuck at mile 24 and that's where everything really felt apart. It was not an energy crash, but legs were done here and the only thing moving me forward was the will to see that finish line and guts. Time didn't matter but it did because I still wanted that huge PR and end this exhaustion. I literally had a conversation with my legs and begged for them to please hold on for a little longer. I promised to give them rest but that we needed to get this done first.
Once again, I switched my mental fitness gear but to the maximum this time. I remembered how Eliud draws the energy from the crowd when the tough gets tougher. I remembered my coaches and friends telling me to get the crowd involved. I remembered all the loving and supporting messages from my husband, friends; especially the IG friends. I've been remembering them all along this journey; however, it was from mile 24 to the finish that they became more vivid and stronger. There was no stopping me.
I felt strong as I engaged with the crowd. I felt an immense sense of gratitude for being able to do what was about to become another dream come true. The suffering ended when gratitude became the light and closure of this chapter. This is what I wanted. This is the opportunity I've been working so hard for. This is my pure effort, sweat, tears, pain, joy and energy manifesting into a reality for me to see, feel, experience, and for others to see it too.
At the finish line of my second marathon, the Tomoka marathon, the first thought that came to mind was, "that's it?". Who thinks that? I clearly did. But as I was approaching the finish line of Baystate, I couldn't help but have the biggest smile I could possibly give. The feeling was overwhelming and contradictory in itself. I remember feeling a transitioning moment, if ever there's a way of explaining something I haven't practically  experienced.
I was happy to cross the finish line and I was sad to put a close to this hard-fought and beautiful journey at the same time. If there is way to explain life and transitioning but still be here, I'd say this was as close to the transitioning moment I got. I was born at the start line,  lived through the 26.2 miles, transitioned at the finish line, and reborned again from the moment my feet passed that line. I left everything behind me and I gained so much as I head forward.  The cycle continues if I choose so. I choose to continue.
My husband missed seeing me crossing the finish line due to parking issues. It took almost thirty minutes for us to meet. When he found me wandering around by the post-race food stands, I walked as fast as I could to give him a hug. I cried. He cried. I said as I sobbed: "it was so hard."
Marathon training reality hits when one takes on the distance against time. It is only when the element of time is added to the distance that growth can truly takes its transform. As Bobby Doyle said: "You can't teach guts."
Final Score:
4:09:01 – PR'ed by 0:52:47
And this quote by Geoffrey Kamworor, sums up EVERYTHING!
"Work Hard. But not everyday."
~ Geoffrey Kamworor
Half Marathon WR holder, 58:01, 2019 NYC Marathon Winner 2:08:13